On a beautiful day in March two years ago, Jimmy and I said our wedding vows to each other in front of our closest friends and family. I remember the day feeling so surreal, like a dream, and it was over before we knew it. Though some parts of our wedding feel like a blur, we made some lovely, sweet memories that I hold close to my heart. I had been a little afraid that because I had been a part of so many weddings as a photographer, I wouldn't be able to really enjoy my own wedding day. But that didn't happen. :) I love our wedding, I love our venue and the quirky things we did that weren't really traditional. I love knowing that we were surrounded by people who loved us and knew us, and that we have beautiful pictures to show just that. I love that we chose details that were "us", from the coffee bar at the reception to the typewriter we used in place of a guest book.
Because I know there are a lot of you planning weddings right now, I thought I would share five things I wouldn't change about our wedding day. I want all of our brides to look back on their day with the same love we have for ours, so here are some things to think about as you put the finishing touches on your own!
1. How We Spent Our Budget
When Jimmy and I started planning our wedding, the accountant side of him came out and we set a budget for both the wedding and the honeymoon. Like a lot of couples, we were paying for the majority of it ourselves, so we needed to plan within reason. We talked a bit about our priorities, which were as follows: Photographer, location, wedding apparel, decorations/food. And when we look back at how we spent our budget, it lines up directly with our priorities. We spent the majority on the photographer (about half of our budget, actually) because we both value photography and wanted someone we trusted to capture our day, in a style we loved. The photographer in me knew that location plays such a big part in the pictures as well as the mood of the wedding, so we chose a rustic, outdoorsy venue that we would still be able to use if it rained. The rest of the things weren't quite as important to us— I got my dress half-off, off the rack, and we got our cake from a local grocery store bakery. :) We had a cake and punch reception, so no caterers or tables and linens were needed.
I'm not saying this is the way to go for everyone— you may not want an off-the-rack dress, and you may want to feed your guests a meal! But I would recommend making a list of your priorities, and recognizing that what you spend your budget on should line up very closely with your list. I would bet that if you do your research and invest the majority of your time and money in the top few priorities, you are going to be happier down the road with the results!
2. First Look
Jimmy and I decided to see each other before the ceremony, partly so we could take pictures beforehand and not be so rushed, but also because we wanted to spend the whole day together and not just the hours after the ceremony. We only had our photographers present for the first look so it would feel intimate and we wouldn't feel awkward with an audience, and they captured it so sweetly. We exchanged letters we had written to each other, and Jimmy's letter was so lovely I had to fight back tears when I read it. We hugged and just took a minute to let everything sink in. It was a beautiful moment that we were able to have, and after that we were hardly apart. We were able to take a little extra time for pictures and didn't feel too crazy, and now we have those extra tangible memories, too.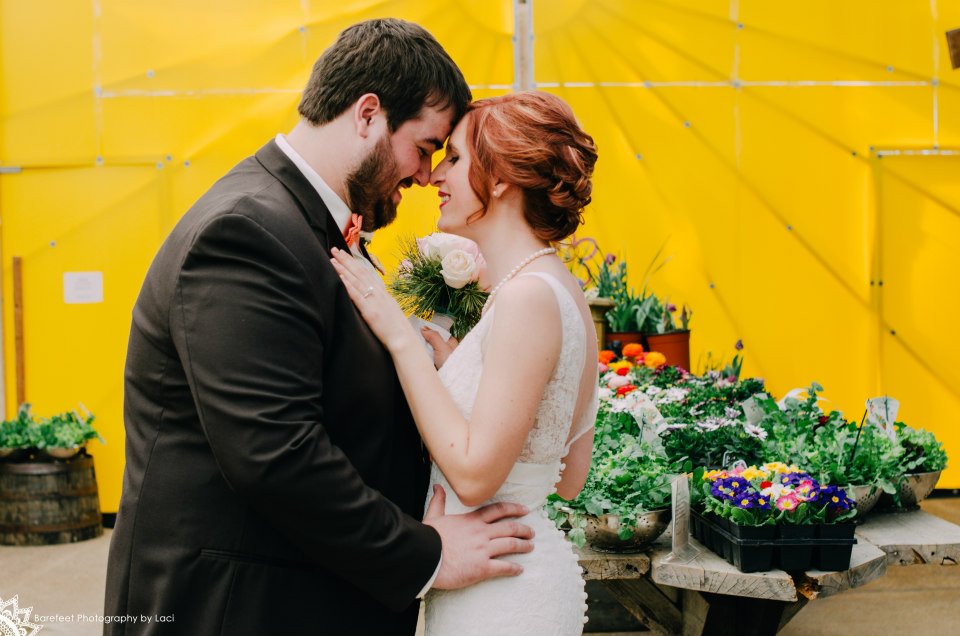 3. Unplugged Wedding
I know this is the photographer in me jumping out, but this is one of the things I definitely recommend to everyone! :) In our programs we had a little area that asked our guests to turn their cameras off and put their phones down, and just enjoy the day. So we do not have any horror stories of guests standing in the middle of the isle to grab that shot for Instagram, and we don't have pictures of our family with cameras in front of their faces instead of them enjoying the ceremony. (I have been to too many weddings where not only do guests have their phones up, but even fathers and mothers of the bride and groom!) If you are wondering if you should do this or not, please please do! It is so worth it, from a photographer and a fellow bride.
4. Guest List
We knew we wanted a smaller, more intimate wedding, so we decided to cap it off at 75 people total. This sounded wonderful at first, but as we made our list of guests we realized it is quite difficult to have a small wedding! We had to decide where to draw the line between friends and acquaintances, and that line turned out to be very blurry at times. But we stuck to our guns and kept our list relatively short, and now looking back I am very grateful for that. Our pictures show only our closest friends and family, and we have fond memories with everyone who came. We also didn't have to spend more of our budget on a bigger cake and more snacks which, again, were not our top priorities. :)
5. Making it "Us"
One thing I love about our wedding was all the little details that made it "us". I love acoustic, coffee shop music, so we asked our hipster friend Jared to play some songs on the guitar and sing for the music before the ceremony. We decided to use non-traditional vows, because I had photographed one wedding where the vows really struck me by how beautiful they were, and how Christ-centered they were. That bride and groom graciously let us use them, too. :) We asked my sister's husband to officiate the wedding, and he even snuck in a Joey from "Friends" wedding quote (the give/receiving one if you are familiar with the show!). We are coffee lovers, so we had a coffee bar at our reception, complete with coffee punch. And of course, we had to incorporate the Tennessee Vols football in there somewhere, so Jimmy wore an orange bow tie and had an orange and white "T" groom's cake. These little details, and a few others, made a regular wedding a little more "us" without going too crazy.
I hope this post was helpful to you! In case you were wondering, our photographer was Cheyenne Ward from Shots by Cheyenne, with help from Laci Wilson of Barefeet Photography. We are still so grateful for how they captured our wedding so perfectly! (And thanks ladies for letting me use your pictures in this post!) We chose Soleil Garden Center as our venue, and they went above and beyond for us. I got my dress at Anne's Bridals in Paducah at their half-off New Year's Sale, and our cake was from E.W. James. The guys went to Five Seasons for their wardrobe, and we got the bridesmaid dresses at The Whispering Tree. Bouquets and boutonnieres were from Calla Lily.